Anita S. - Biology & Epidemiology Tutor For All Levels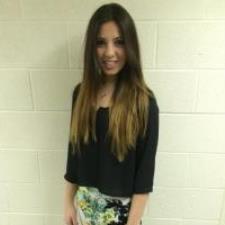 $60 / hr
Los Angeles, CA
6 miles Travel Radius

In-person + Online
I truly believe that education is key to success, and therefore I love to tutor! My upbeat and patient personality, diverse background of knowledge, and creative approach to studying will enhance your experience during our tutor sessions. I love to bring in outside knowledge, tie different concepts together, and help encourage my students that some extra practice can go a long way. I will tailor each session to your personality and work hard to find what study type is right for you. We each h...
Reviews
Anita was great with helping me with epidemiology. She?s very knowledgeable and great at giving feedback. I do feel much more comfortable after our session.
- Adrienne D. from Melrose Park, IL
Anita is an epi & biostatistics God!!! Her tutoring brought me from a failing epi grade to finishing with a B. She?s super nice, patient & flexible. She breaks all the formulas down and even created me a study guide. I used her for epidemiology & now currently using her for biostatistics! I highly recommend!!!!
- Keondra M. from Grayson, GA
Anita exceeded my expectations. She was quick to respond to my request to review concepts of epidemiology. She clearly showed expertise in epidemiology. She challenged me to think through key concepts which helped my overall learning experience. Thank You Anita! I look forward to our next session.
- Kevin M. from Charlotte, NC
Anita helped me with calculating and interpreting confidence intervals and with understanding critical values, z tables, t tables. It's remarkable how much ground we covered. She is kind and patient and helped me gain some clarity.
- Aaron A. from Summerville, SC
Anita knows her subject matter extremely well and is a great communicator. She is personable and can turn intimidating work into easy to understand work. Thank you, Anita!
- Kathryn R. from Santa Cruz, CA
We worked on statistics. She was very knowledgeable on the topic. She was patient as we went through each topic. I will be using her again. Thank you. I really enjoyed our session.
- Kadera L. from Birmingham, AL
Works perfectly with my daughter. Explains things thoroughly. Already started discussing next year's AP test. She should charge double, but don't tell her that. :)
- Sean (for Madison) J. from Winnetka, CA
I love how Anita walked me through the questions step by step and really helped me understand where I was going wrong. She truly tries to understand the teaching style of students and breaks it down word by word. I couldn?t have asked for a better tutor to teach me the first time
- FAIZA K. from Wheaton, IL
Anita explains things very thoroughly and gives you more information to make sure you understand it. She makes sure to know your learning style and will cater to it. Anita also uses different strategies to help you understand the content by explaining it verbally, visually, and having the student explain it, all of which helps you to truly learn the content. She always makes sure to address you by your name and never makes you feel uneducated on the subject. I would highly recommend her to anyone!
- Katherine K. from New Canaan, CT
Anita is knowledgeable and really easy to talk with. I really recommend her expertise. She is prompt at returning messages and understood the demands of working professionals returning to school.
- James L. from Edmonds, WA
I only had a few sessions with Anita but each time she was patient and very understanding of the student's needs. She took her time to make sure I understood the concept and really helped me through my epidemiology course. She was so great!
- Melissa E. from Laurel, MD
Anita has helped me so much with my Epidemiology class. She has a great way of making you remember concepts and is very patient. She is very good at what she does.
- Monique N. from Upper Marlboro, MD
Anita was very patient and knowledgeable. She was enthusiastic and encouraging, too. I felt very well-prepared for my quiz and have a better understanding of epi studies.
- Tanesha B. from Cary, NC
Anita goes over everything to make sure I know all the course content. Her experience in Public Health has help me enjoy it immensely. Without her guidance in learning the material I would be without a studying direction
- Richard O. from Philadelphia, PA
I've had a couple of sessions with Anita and she is such a pleasure to work with. She makes sure that I really understand the content and will ask questions in different ways just to make sure. She is patient and a great teacher. I feel lucky to have found her.
- Haley K. from Allentown, PA
Anita has been working with me on Epidemiology since the beginning of the quarter at GWU. Since working with her I have gone from a C- to an A with her assistance. Anita is easy to work with and extremely knowledgeable. I encourage you to book with her, as long as it doesn't take away from her availability to tutor me! Zamir M. B.
- Zamir B. from Durham, NC
This was my first session. She really helped grasp the basic foundations of epidemiology and how this science is processed. She is also very motivating and doesn't let you feel down or frustrated. These are keys to being an amazing tutor!
- Gattu R. from Hampstead, MD
I was very impressed with Anita's tutoring style. We were going over the calculation of person-time for my epidemiology class, and there was a lot of information in the questions. Without being prompted, Anita recognized my learning style and even color-coded some aspects of the questions to aid me effectively separate the facts needed to correctly answer the question. I would highly recommend Anita and look forward to future lessons with her.
- Michelle G. from Charlottesville, VA
Anita has a great understanding of the material and did a good job of breaking down material that was a challenge for me. I look forward to working with her in the future.
- Gary S. from Cleveland, OH
Anita not only helps you get a correct answer in epidemiology questions. She also helps you understand why the questions might be asked in the first place and how likely you are to see questions like it in the future. Very patient and knowledgeable!
- Rachel B. from Cincinnati, OH
Search More Tutors in the VIU Area