Adam F. - Ivy League Tutor for Advanced Math, Logic, Stats, CompSci, Physics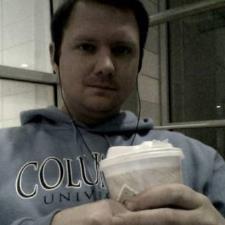 $700 / hr
New York, NY
10 miles Travel Radius

In-person + Online
Hi! I am a graduate from Columbia University with a B.A. in Mathematics as well as an M.A. in Philosophy. I have nine years of experience including one year as a tutor for the Brandeis University Philosophy department, and two years as a teaching assistant at Columbia. For the past nine years I've been self-employed as a tutor and consultant, working with students at elite colleges including Columbia, Harvard, Cooper Union, NYU, Princeton, Vassar, Cornell. I've also worked with students at e...
Reviews
Always thoughtful and disciplined in his teaching method. Also, makes the lesson interesting. Adam helps me understanding the material and prepare well for my exams. I highly recommended him.
- Nancy S. from Boston, MA
Adam is very helpful and resourceful. He is quick at solving problems. We discussed how to find an optimum in a data structure, in particular how to find the largest element of a list. We used that broad solution strategy to solve a harder problem, finding the maximum quantity one can purchase given an item menu and budget. We also implemented a very simple search algorithm, and discussed some basic solutions to analyzing stock data including the search for outliers, the computation of lag price differentials, and testing for equality with the return rate.
- Sara W. from New York, NY
I take Linear Algebra this semester in Columbia. I booked 5 hours class with Adam F. just before the exam. You know what happened? Exam 2 score 91 100 Mean: 73.4 High: 100 Low: 3 I got 91 out of 100, in a Mid-term with an average score = 73.4!! Choose Adam and you will never regret it.
- Wen Y. from New York, NY
Adam was the best tutor I could?ve asked for. I was struggling to understand concepts of an advanced mathematical logic course at Vassar College and Adam consistently spent time to help me improve as a student and think through extremely difficult problems. I will surely be using him in the future for more difficult classes and would recommend him to anyone attempting to take any type of mathematics class.
- Connor L. from Poughkeepsie, NY
This is the second subject I have used Adam for. First was Calculus now linear algebra. He has a very vast knowledge in both of these subjects. Really helped me grasp the concepts. Will be using him again!! Highly recommended to others.
- Thomas H. from Lutz, FL
Adam worked with my son for a week to help him get caught up on about 4 weeks worth of Calculus classes missed when he was ill. He was patient and knowledgeable and really helped my son gain confidence, enabling him to take two quizzes, a test and a final in a weeks' time - and he got A's and B+'s on all of them.
- Carolyn K. from New York, NY
Adam is a very knowledgeable tutor with a good attitude. He provides good explanations and is very patient. Great to work with and encouraging, definitely recommend.
- Kim E. from Jersey City, NJ
I am one of those students that got through calc 1 by the skin of my teeth and I need a miracle to get through calc 2 that miracle is ADAM. He is patient non judgmental and the best part is he's so passionate about the material he actually gets you into it and makes it so much less miserable. He is worth every penny he offers to help with problems even if he's not physically there with you. He's just everything you need to get through this sometimes horrifying experience. When I finished with him I was able to do my homework and I actually kinda enjoyed it ! BOOK HIM you will get better grades and change your overall outlook on the subject matter. MIRACLES DO HAPPEN.
- Molly C. from New York, NY
He is simply amazing. He is very patient , he approaches and solves problems throughly and effectively. I can honestly say that , I have learned so much. He is math genius , if your having math problems . Hit this guy up ,
- Bilali D. from New York, NY
Adam has been helping my 10th grade son with geometry. Adam has made difficult concepts clear and has introduced very helpful approaches to problem solving. He is punctual, responsive and a pleasure to work with.
- Gina F. from Pelham, NY
Adam was so helpful and detailed in his math review that he was able to discover holes in my daughter's understanding of calculus concepts. Because of his attention to detail he was able to improve her grade quickly and substantially. I highly recommend Adam
- Yvo D. from New York, NY
Adam is a very patient teacher. My nephew Aaron said he explained it in a way that he can understand. He wants him to come every weekend! Thanks Adam
- Yuen L. from Flushing, NY
Adam has helped my son with his Intro Stats class in a way no other tutor was able to. He broke down complex topics into quick, and easily understandable mini lessons. And made it a fun and enjoyable learning experience for him. I would highly recommend working with Adam.
- Kay S. from New York, NY
This is the third year that my daughter has been studying with Adam. He is very patient and breaks down college level math to her in an understandable way. We'll be continuing with Adam as long as my daughter takes math courses!
- Lisa L. from Boston, MA
Adam helped me with Intro Stats. He is an experienced teacher and gave lucid explanations for not-so-simple formulas. I understood things much better after working with him, and my course grade improved significantly. I recommend him highly!
- Emily H. from New York, NY
I have been working with him to improve my critical and analytical thinking skills for the GRE analytical writing. He proofreads my essays thoroughly and makes perceptive comments on them so that I can learn more from the practice. Besides, he is willing to answer any questions that I may get stuck on and to try his best to help me understand. He can perceive quickly what I have trouble with and then suggests an effective approach on how to fix it. I am always impressed by his insightful thoughts and his ability to explain clearly something profound, recondite. His lesson really is enlightening and does broaden my horizons. I have great admiration for his teaching skills and his profundity. Quite evidently, he is by far the best tutor I've ever met!
- Mioko T. from Brooklyn, NY
Search More Tutors in the VIU Area