Spencer R. - Experienced College Lecturer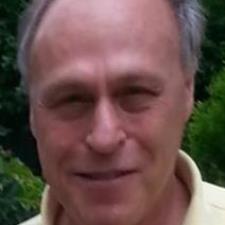 $82 / hr
Marietta, GA
40 miles Travel Radius

In-person + Online
I've taught thousands of students economics and finance as an adjunct lecturer at local colleges and universities. Calling on my experiences in the classroom, business and the U.S. legislature as a staff economist, I'm able to make difficult subjects interesting and can help you score higher on assignments and exams. If you are struggling in a class now or panicked about a forthcoming class, I can help you move forward and improve your grades....
Reviews
Would recommend to anyone looking to grasp corporate finance. He helped me understand concepts I had a hard time learning from my professor.
- Travis D. from Reno, NV
Spencer helped me with my macro homework, and explained some interesting concepts about economics in a way that I had not thought of before. He presented the material in an interesting and understandable way.
- Chris L. from Enfield, CT
Great work with Spencer, always giving me top advice on how to stay on point in my classes, always a pleasure working with him, he even gave me some questions that I could ask my professor in class, had him for intermediate macroeconomics and really helped me better understand aggregate demand curves for my exam, as well my business organization class with various topics. I feel I know so much about game theory because of him, with out Spencer I would still be struggling and finding my class tedious, he has helped me understand and somewhat even is helping me enjoy my class.
- Vitaliy D. from New York, NY
Spencer is very patient and accommodating. His explanations of difficult subject matter are thorough and easy to comprehend. I can recommend him to students of all levels.
- Steven K. from Roswell, GA
Had a session regarding finance. Helped me dive into the details about everything. Extremely knowledgeable and very open to answering any questions. Genuinely cares about teaching and helping you out.
- Michael P. from Lancaster, CA
Spencer is a great tutor. I have gained a great deal regarding the US financial industry after the meeting. Thank you, Spencer!!!
- Lana X. from Cambridge, MA
Hi enjoyed working with Spencer he was an excellent tutor. He was able to pre-plan a lesson based upon what I was expected to master and give me background information which assisted my comprehension as well as the nuts and bolts of the lesson. I think he did an excellent job overall. I especially like the fact that he was both persistent and diligent. In his attention to detail and focus on making sure I understood the concepts behind what we were covering greatly aiding my experience in mastering the material. Highly recommended
- John H. from Spring Lake, NJ
Great to work with. My project required expert knowledge of accounting, economics, Microsoft Suite, and general business knowledge. Spencer was able get into the details of my project AND provide context.
- Denise K. from Waltham, MA
Extremely knowledgable about corporate finance (i.e. financial modeling); I was very impressed. Strong knowledge of the financial statements. Highly recommend working with him.
- Sachin C. from Los Angeles, CA
Spencer was able to help me with my assignments and showed me step by step solution to it. He was really helpful . I would recommend him to everyone who need help with Finance.
- Cassie Y. from New York, NY
Gives good examples and shows tremendous patience with all concepts of material. He will give supportive historical information and teaching points to emphasize current material
- Lake D. from Brentwood, TN
A great tutor. Dedicated and patient and professional. Wonderful individual. Highly recommended. He is accessible and caring. Spencer makes certain the lesson is learned and understood. He explains well and truly teaches the material.
- Wayne L. from Marietta, GA
Spencer has been helping me with my MBA Accounting studies. He takes the time you need to explain topics and finds ways to make them relatable for you to understand.
- Lexie H. from Atlanta, GA
Spencer was a fantastic tutor who really helped me work through and understand the material. He is great at being patient and explaing concepts throughougly and effectively. If it weren't for him, I am sure that my grade in Macroeconomics would have suffered. Thank you Spencer!
- Ben S. from South Windsor, CT
I like that Spencer gets straight to the point and works very hard. He is very patient and exceeds my expectations with his knowledge of Finance on an MBA level
- Whittney D. from Chicago, IL
Spencer taught me various lessons on business strategy. He was very thorough in his approach. I would definitely recommend him for those in need of help.
- Michael D M. from Castle Hayne, NC
Really helpful, has a deep understanding of Intermediate Macro - gave me plenty of resources and was very available !
- Read N. from Great Falls, VA
Highly recommend Spencer for tutoring Financial Accounting. I liked how he followed up and went above and beyond to assist.
- George C. from Marietta, GA
Thankful to be learning the material with Spencer; he is encouraging and helps me to rebuild possible learning gaps.
- Sylvia M. from Duluth, GA
What can be said? A great tutor. I went from having a grade of 56 to 85 with only two exams left in the term. Dedicated and patient. Wonderful individual. Highly recommended.
- Nancy S. from Woodstock, GA
Search More Tutors in the VIU Area